Selena Gomez has been busy promoting her new album, Revival, and that has included tons of interviews, talk show stops, and performances. The singer and actress have been asked about everything from her friendship with Taylor Swift to her recent hiatus of getting diagnosed with lupus — there seemed to be one topic that echoed throughout all of her interviews: her relationship with Justin Bieber. Selena and Justin first stepped out together in 2011 and dated on and off for about three years.
She has been linked to other famous guys after a breakup with Bieber — and Justin has had his fair share of reported relationships as well — Selena has been asked about her past and current feelings about her ex in almost every interview she's done these past few weeks. Her response was concise  ranging from "I'll forever support him and love him in a way," to "I respect him. And I think he respects me, in a healthy manner," she's also hinted at an aversion to those questions in the first place, like "I didn't think I was doing anything bad by falling in love," and, "The Internet wants to freeze this moment in time and constantly repeat it." She was also asked whether Justin's career comeback "inspired" her own, which is not only a reach but also pretty insulting.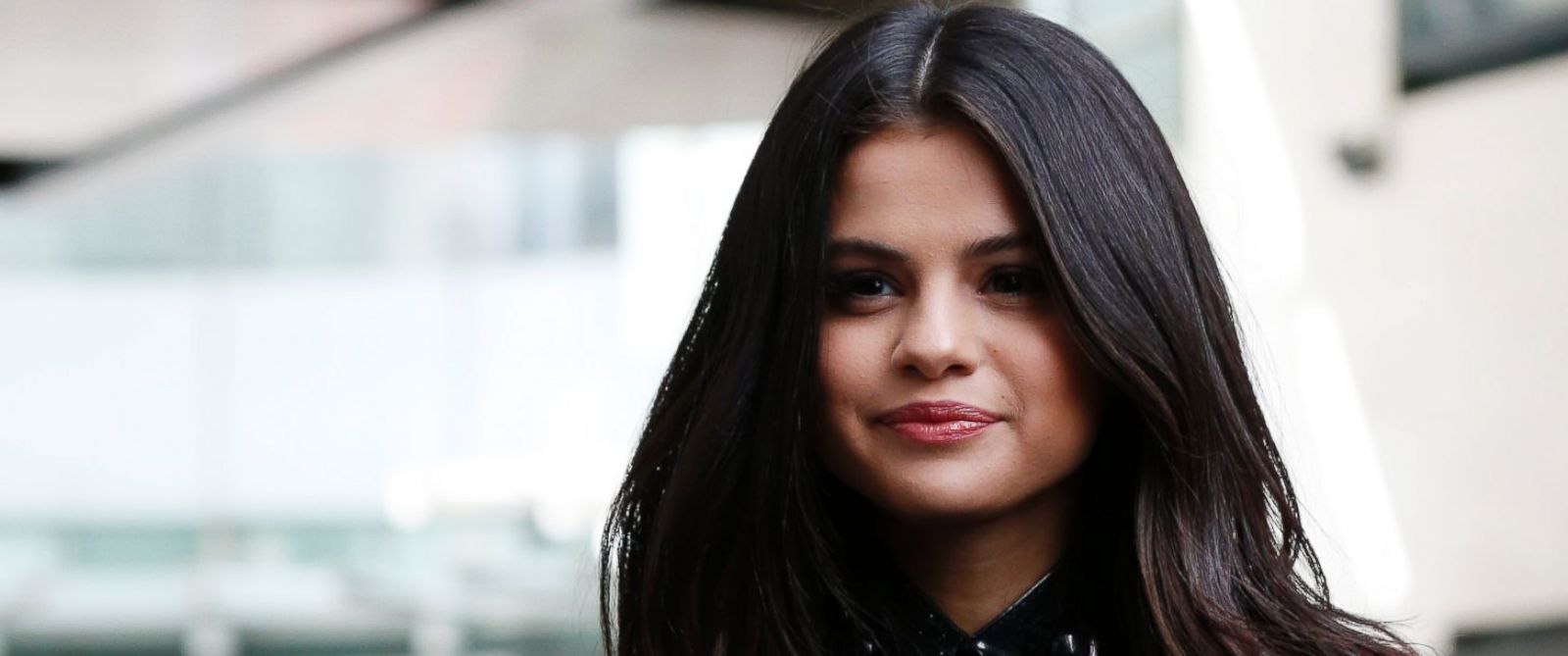 Again in a recent interview she was daring when discussing her 'deep voice' with Jimmy Fallon. She's been the center of attraction though the interview was over and she can pull off pretty much any outfit that she goes with and she must be thanking her sexy body.
The singer took a very daring plunge when she exited the NBC studios in New York on Wednesday. The brunette beauty, who famously dated pop brat Justin Bieber, was fresh off appearing on The Tonight Show with Jimmy Fallon. Though in the entire interview the audience were completely hanging around her each and every single word there was still plenty to come for the next half of the evening as she turns heads wearing a sexy low-cut dress
The former Disney star was looking sexier than ever after slipping into the frock and showing off a hefty dose of cleavage. Selena teamed the number with a heavy thread black coat and managed to showcase her distinctive style with a veil across her face. Earlier she tried to tease her fans a bit by posting an in the Instagram picture of her dressing room by what she must be wearing tonight. It featured out her most seductive pout while a hairdresser worked his magic on her.
She captioned it: "Getting ready for Fallon @pantene @ara_vartanian jewels."
Selena was very chilled out by the time she went on stage for her one-on-one with host Jimmy. The pair spoke about everything from Selena's new album to her belief in ghosts. After a while, Jimmy asked Selena about her 'deep voice' and she explained that she now views it as an 'asset'. she said, "I was extremely insecure when I was younger because I kind of has a lower register. And when I was recording records in the past, I felt like I needed to change my voice, I actually learned it's an asset to me. It creates an emotion I can translate through my music."
Watch the discussion here:
[youtube http://www.youtube.com/watch?v=WdkRgpK3IPo]